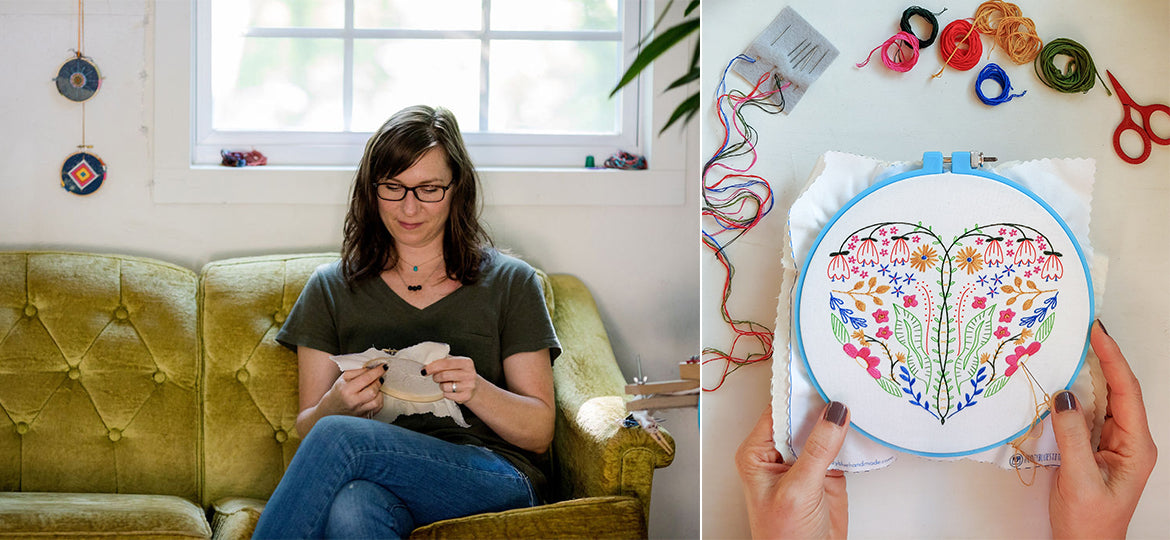 hi, i'm liz
cozyblue came about when my years of exploring various creative outlets led me to the art of embroidery. it's where my background in illustration and design and my passion for all things vibrant and tactile intersect. it's shown me that creativity is contagious, and sharing our art connects us in such valuable ways.
i launched my first collection of kits in 2015 and turned my focus to helping others create. now i design original patterns and provide folks (like you!) with the tools and encouragement they need to welcome this new hobby into their lives.
my job is to make this creative journey easy and fun no matter what stage you're at. stitching is an art of simplicity, so it's okay to take small, easy steps. when you cultivate time to be creative, you start noticing the beauty of everyday moments and little, joyful things. you slow down and quietly shift focus from a busy pace to a mindful one.
in this spirit, each cozyblue kit is designed to help you get (back) in touch with your unique creativity. my instructions and patterns are full of positivity, color, and light-heartedness to bring you plenty of happiness, fun, and know-how.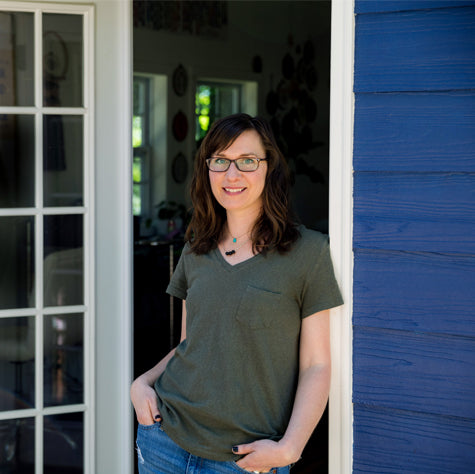 Slow Down
x

Get Cozy

x

Get Crafty
this is what's it all about you guys!
our lives today are filled to the brim and we are constantly on the go. we have so many opportunities! but if we're not careful, we'll spend all our time doing and miss out on being.
i encourage you to slow down. take some time to notice the world around you. look within and help your mind focus and calm so that you can come from a place of quiet rather than chaos. when your mind is peaceful, your life is richer.
get cozy. this is all about being comfortable. In your body, in your environment, or in your current season of life. Settle into your space and your place. set the stage so that your creativity can thrive.
get crafty. here's the truth: everyone is creative, and making time to express that creativity is a vital part of living this life. It is a unique piece of who we are. nurturing ourselves and tapping into our creativity allows us to become happier, more joyful , whole people.
the world needs more happy people, so let's keep stitching!
i'm so glad you're taking time to slow down, get cozy, get crafty. let's do this!